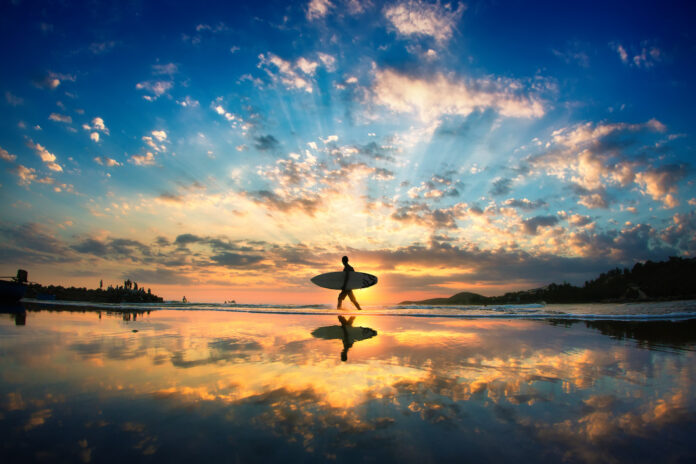 Many consumers are looking for environmentally-friendly ways to celebrate the festive season. At Surfd, we believe that business can be a force for good. There is a whole movement dedicated to what is called stakeholder capitalism: respecting all stakeholders rather than just the bottom line. This movement is called BCorp and many organizations in the surf industry have wholeheartedly embraced this approach to business, with Patagonia leading the way.
When it comes to gifting, we know that may of you want to choose products that are:
Ethically produced – fair supply chains and manufacturing
Environmentally-friendly – low carbon, recycled or repurposed materials
Made to last – fast fashion is an ecological disaster
Look, feel and function with excellence – being sustainable doesn't mean a product should be boring
Guide to Sustainable Surf Gifts
This year we have produced three gift selections:
gifts for men
gifts for women
gifts for groms (surfer kids)
The gift guide features items from Outerknown, Patagonia, Salt Gypsy, Vissla and many more. When making your decision, let price be a factor but remember that investing more now often means that the product will last much longer. For example, we at Surfd purchased an Outerknown blanket shirt three years ago and it looks as good (maybe better) than it did when first unwrapped.
Sustainable Christmas Gifts for Men
This year's Christmas gifts for men list features muted tones, classic lines and a very unique block of wax.
Sustainable Christmas Gifts for Women
We've gone arty this Christmas for surfer girls. Check out the towel by Vissla, the notebook by Surfd and the Salt Gypsy surf hat.
Sustainable Christmas Gifts for Kids
Get the kids prepared for another year of waves. We really love the Shred surfboard sock and rash vest by Ina Swim.
Conclusion
We've listed our favorite sustainable surf gifts for Christmas 2022. If you're interested in other gifts, feel free to check out our regular surf gift guide.
Let us know what you choose and please do suggest other surf gift options in the comments below.
From the team at Surfd, happy mindful shopping.